Contact Us
If you would like to contact us at Fosters Jewellers:
Email: Info@fosters-jewellers.co.uk
Telephone: 01904 622255
Post: Fosters Jewellers, 12 High Petergate, York, YO1 7EH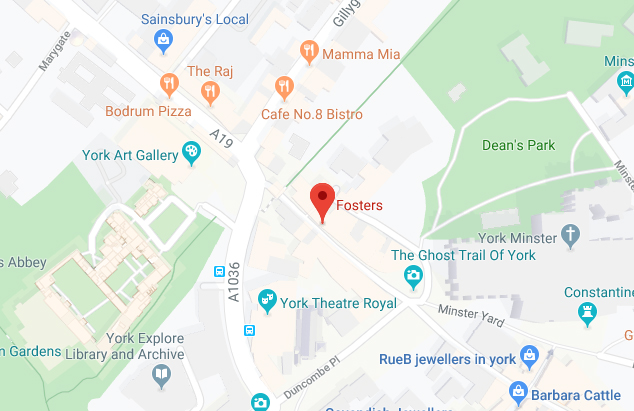 Fosters Jewellers
12 High Petergate,
York, North Yorkshire
YO1 7EH
We are situated just within the city walls on High Petergate (marked with the green icon).
The four nearest carparks on Bootham Row, Marygate, Clarence Street (Union Terrace) and High Newbiggin Street (Monk Bar).
Limited access by car is available between the hours of 9am-11am and 4pm-5.30pm.