February Birthstone
February's birthstone
Amethyst at Fosters
Amethyst is semi-precious gemstone, it is part of the Quartz family along with Citrene and comes in a variety of purple shades. From the lightest lilac (often set in Silver) to the deepest aubergine of purple (most often set in Gold or Platinum). Amethyst is the birthstone for February, see below a selection of our Amethyst jewellery at Fosters.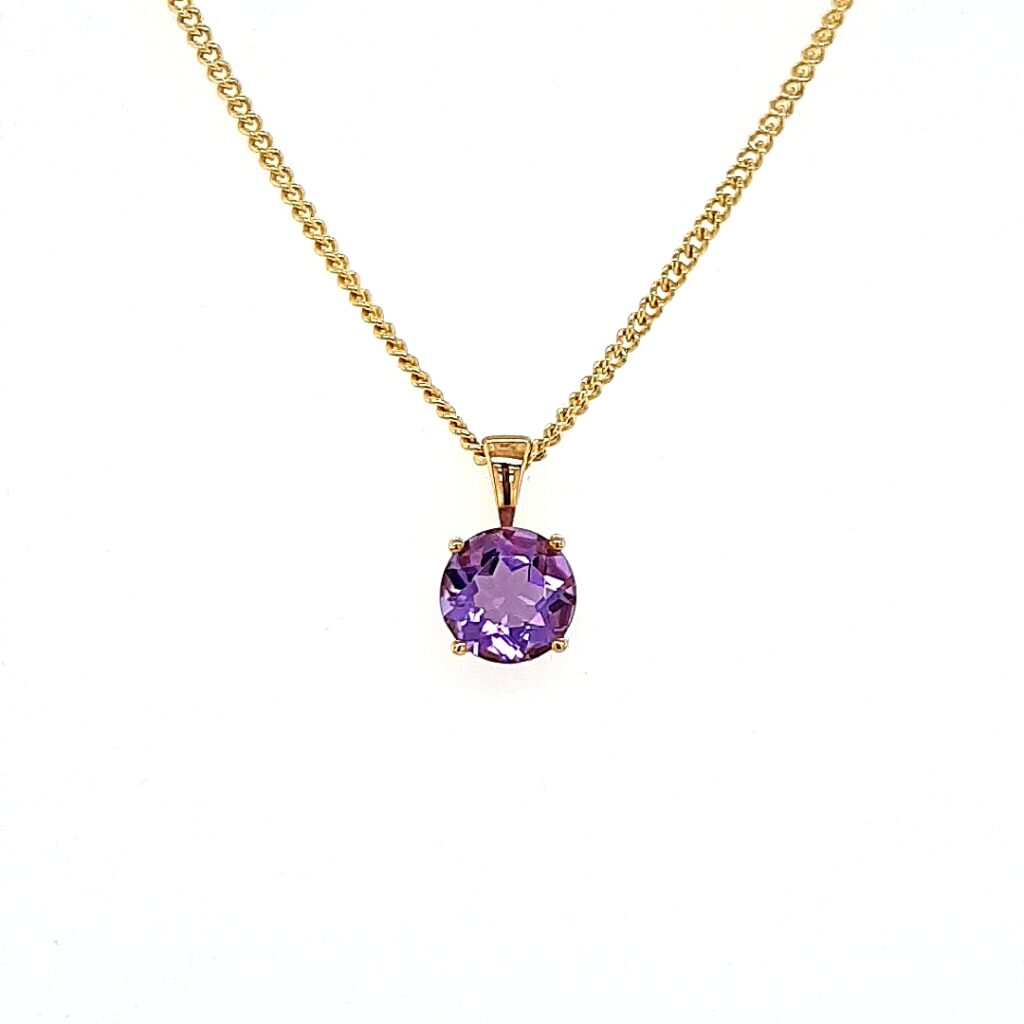 A timeless and wearable 9ct yellow Gold claw set round Amethyst pendant on a curb pattern chain. £235.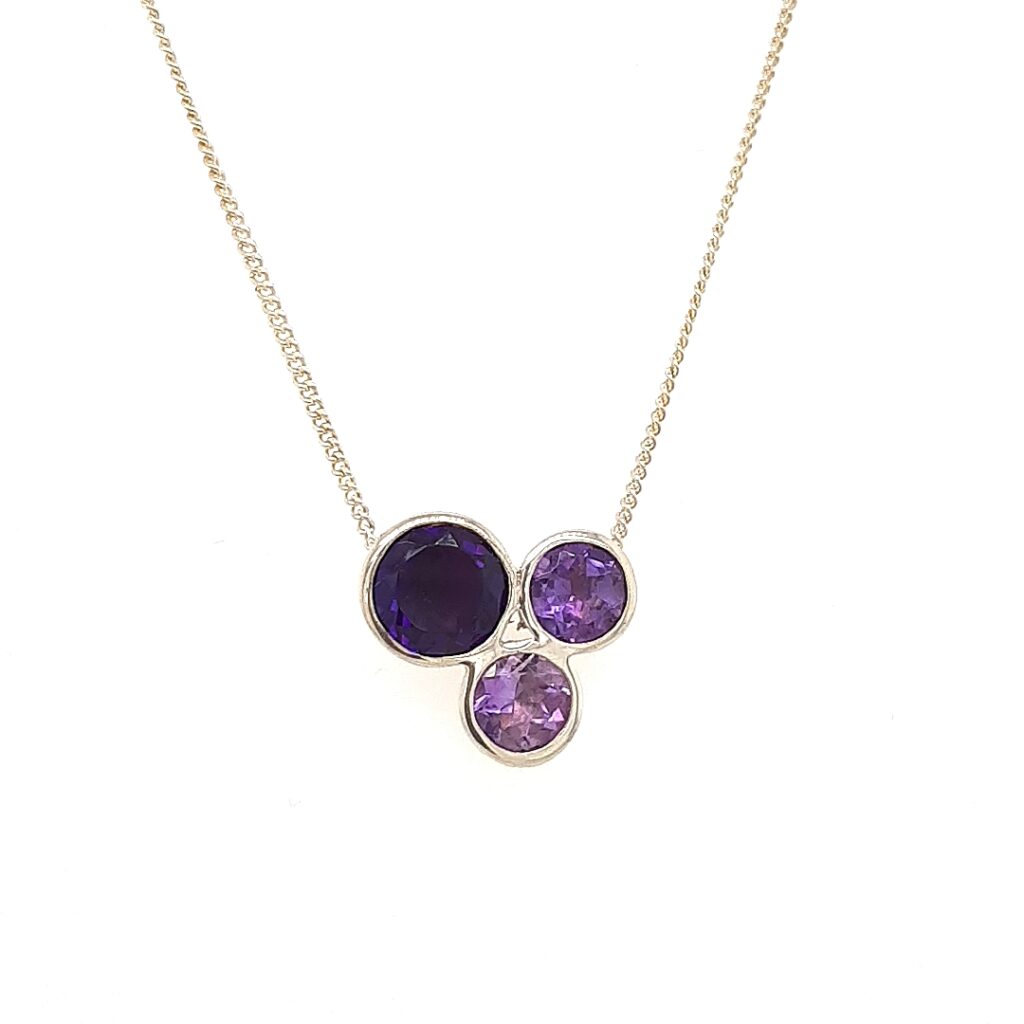 A Silver rubbed over set bubble pendant, with three round Amethysts of varying shades of purple. £190.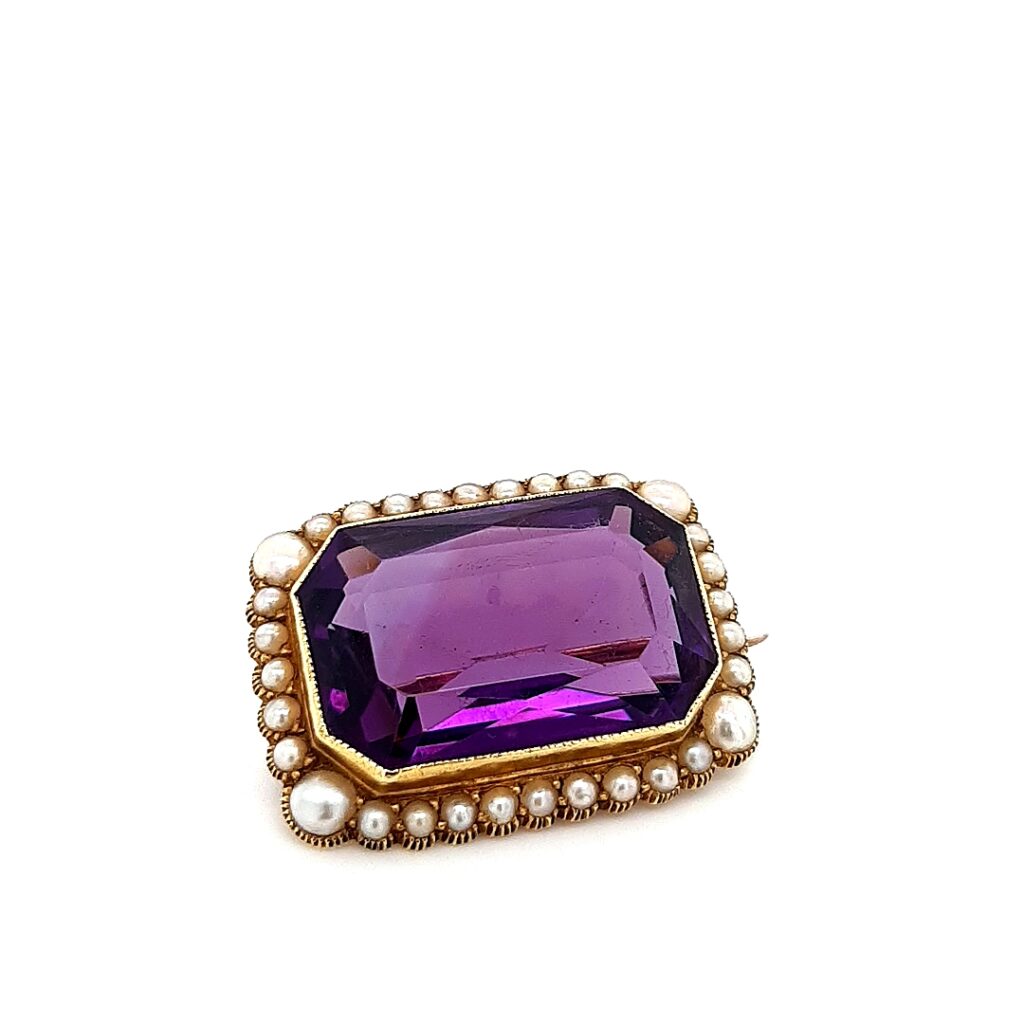 A stunning antique 15ct yellow Gold emerald cut Amethyst and Pearl cluster brooch. £950.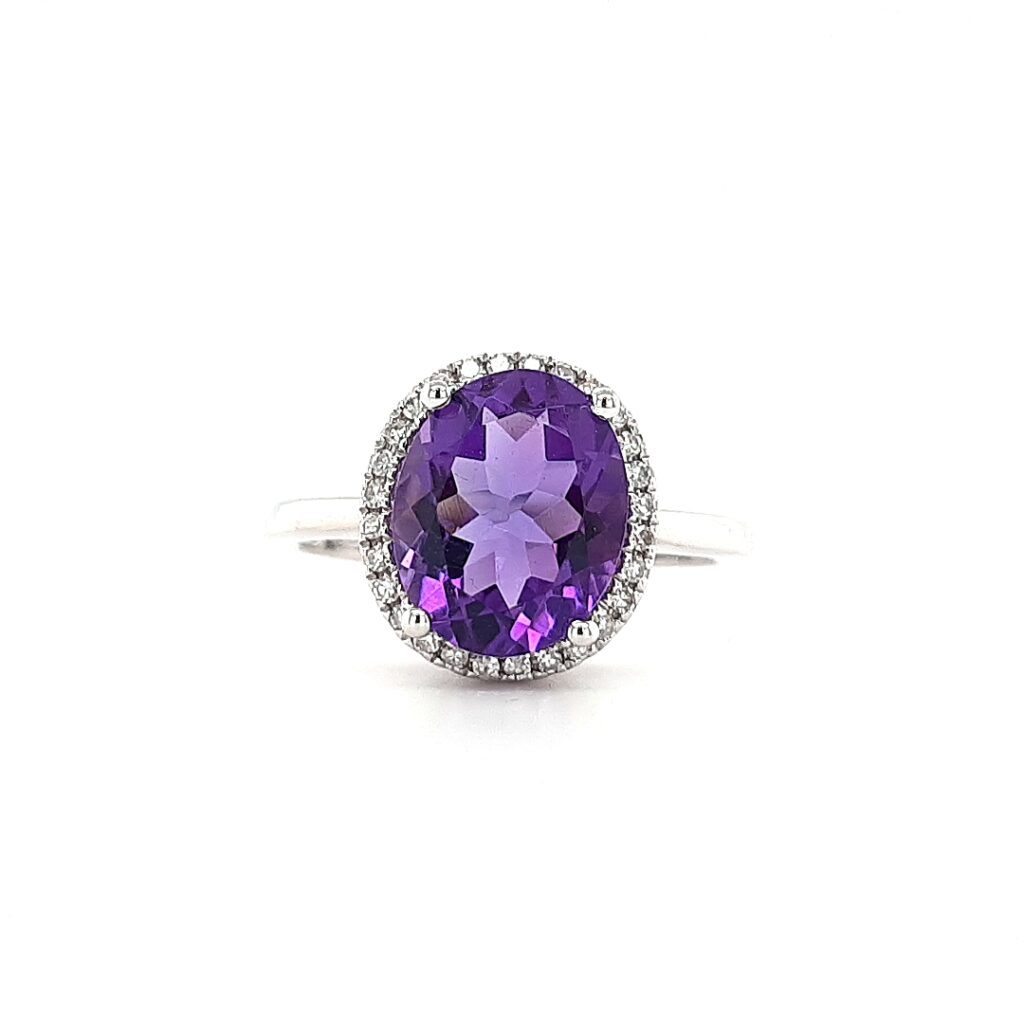 A striking 9ct white Gold claw set oval Amethyst and brilliant cut Diamond cluster ring. £525.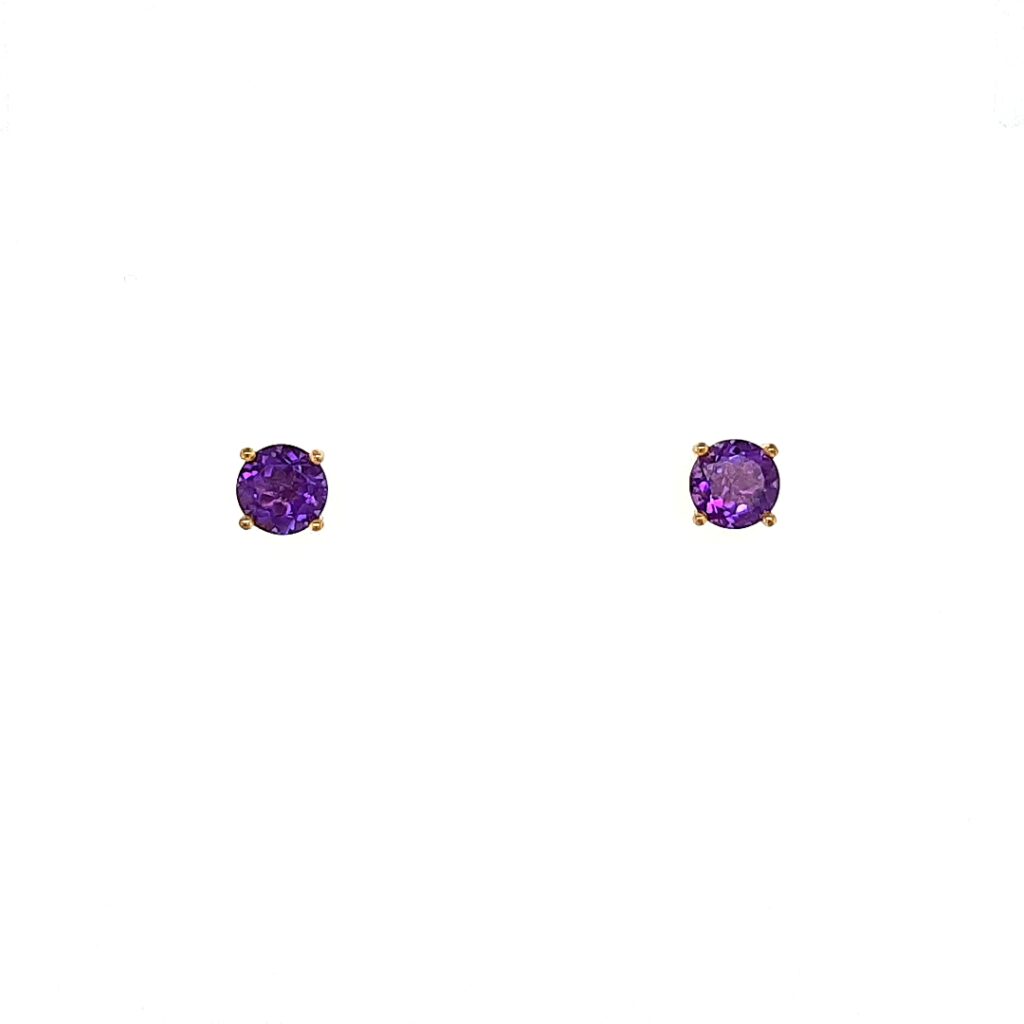 A richly purple pair of 9ct yellow Gold claw set round Amethyst stud earrings. £250.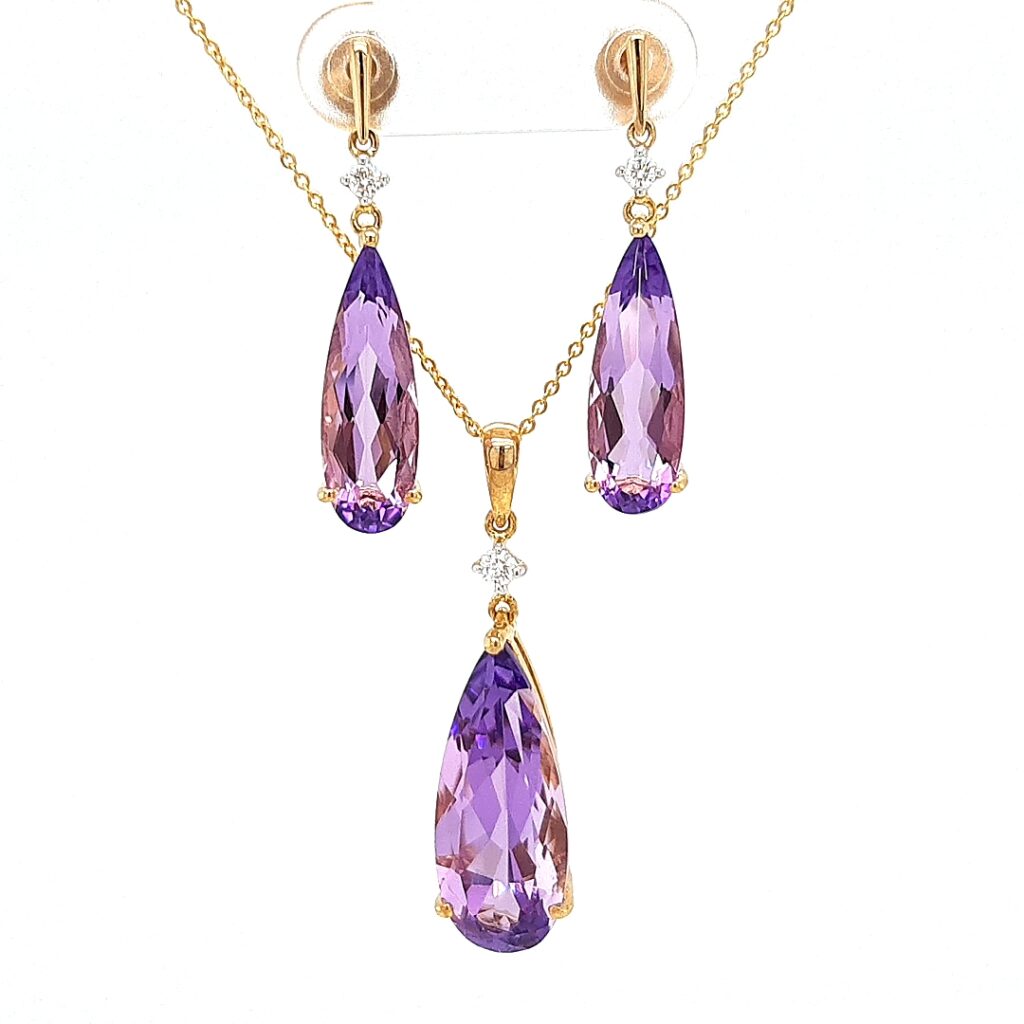 A very elegant set of 9ct yellow Gold  claw set pear-shaped Amethyst, Diamond topped earrings and pendant.
Earrings £595. Pendant and chain £700.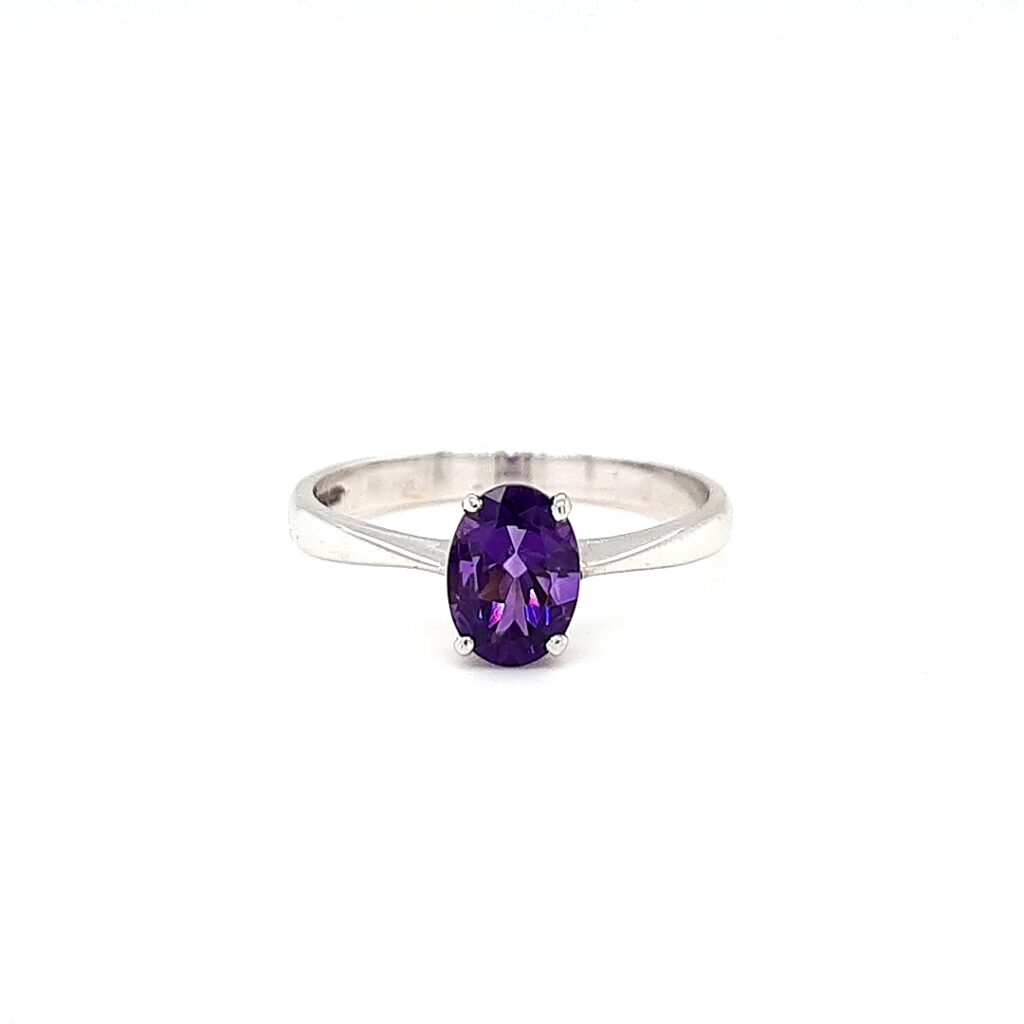 A gorgeous 9ct white Gold claw set oval Amethyst solitaire. £250.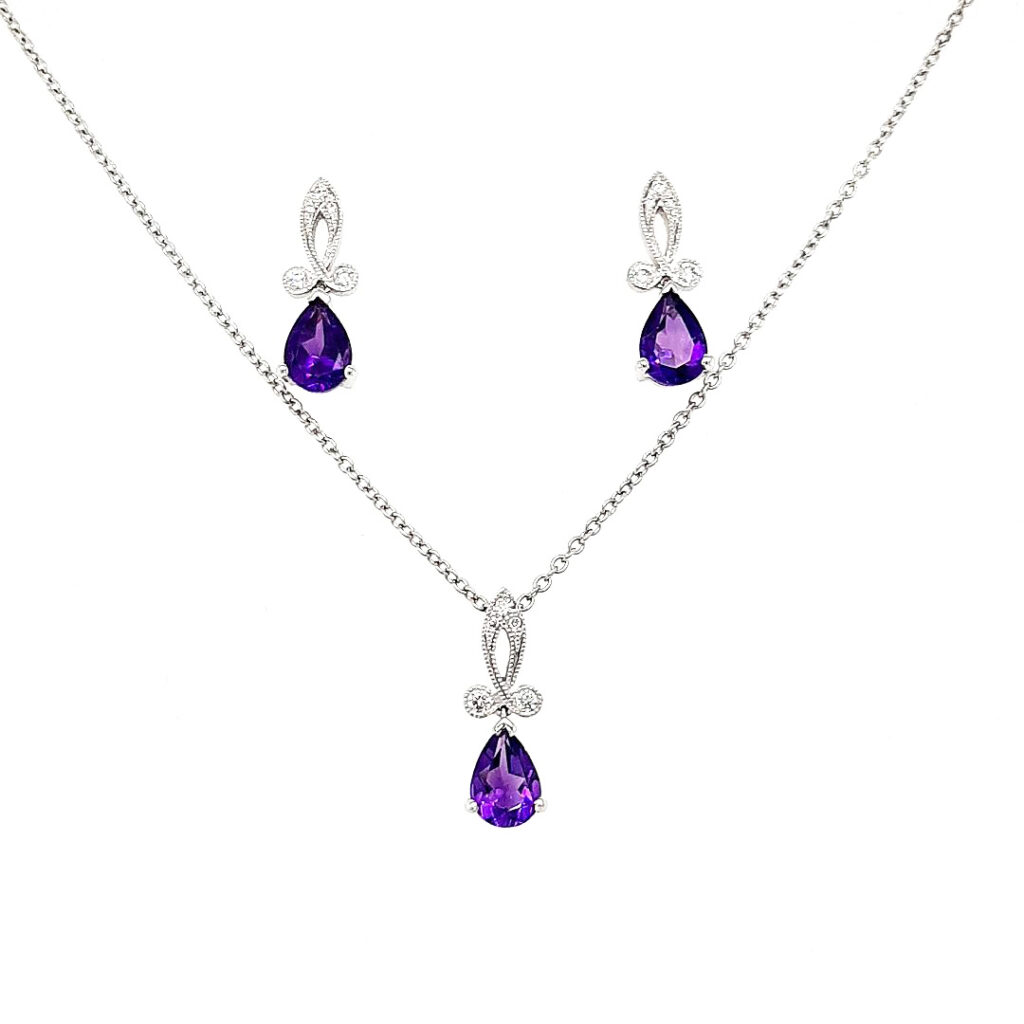 A beautifully handcrafted set of 18ct white Gold millegrain set Diamond topped pear-shaped Amethyst earrings and pendant. Earrings £895. Pendant £720.
Visit us in the shop for more or browse online.